Reviews
Descriptions: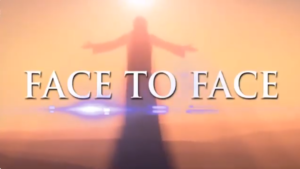 ‼️LIVE ON ZOOM TONIGHT – DON'T MISS IT‼️
👑 2023 FACE TO FACE ONE NIGHT WITH THE KING👑
The Lord said He is coming to visit your home at this year's online One Night with the King celebration with David E. Taylor!
I just had a visitation from Jesus on Christmas Eve! He told me to tell to tune in to the online One Night with the King Celebration December 29 – January 1 @ 7PM EST! Jesus said tell my people to watch every night! The first two nights will help prepare you for His promised visitation on the third night.
Jesus is going to walk into your homes, heal you, and bless you on the third night.. and that's not all, the Father is coming to visit you and release blessings and an open heaven for the whole year of 2021! I want to see you on ZOOM, Face to Face, in just a few days!
Love & Blessings,
~ David E. Taylor ~
Do not miss out on any of these divine and holy nights!! Watch Face to Face on Zoom!
‼️Meeting ID: 82537650334
‼️Password: 07967
‼️December 29 – Jan 1, at 7pm EST!
Tags
9 Related Posts
Related Posts